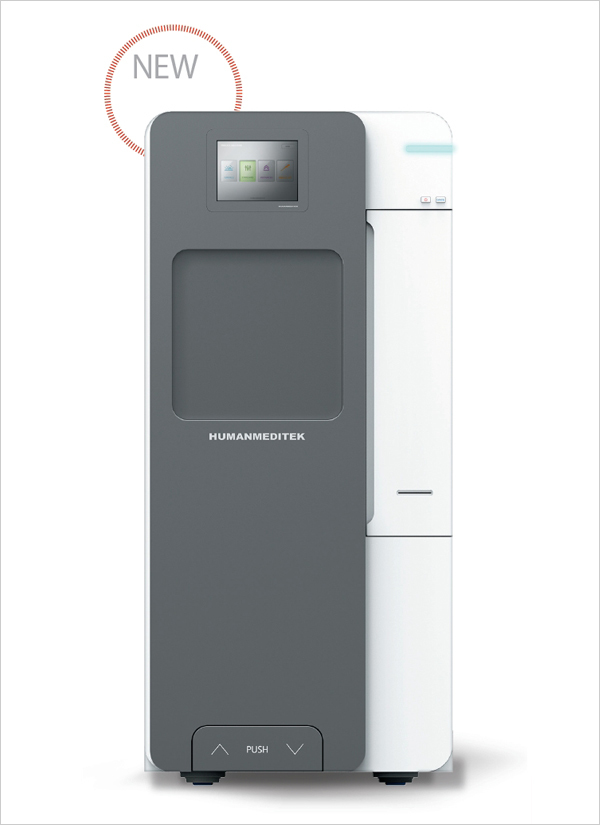 Efficient
With four cycle modes, HMTS-142 SE can sterilize a wide variety of medical instruments quickly and efficiently. HMTS-142 SE features an enhanced dual plasma sterilization technology powerful enough to achieve sterility assurance level (SAL) of 10–6 at half cycle while the large capacity 142L chamber allows you to process more loads per cycle.
Safe
HMTS-142 SE sterilizes with lower concentration of hydrogen peroxide (50%) which reduces the risk of damage to expensive medical devices. The chemistry safely breaks down into water and oxygen without leaving any toxic residues, ensuring optimal safety for users and the environment. In addition, HMTS-142 SE is equipped with Independent Monitoring system (IMS) which guarantees sterilization parameters are met every cycle.
Easy to use
HMTS-142 SE features aesthetically pleasing design with a large display screen that is easy to read. Enhanced user interface and graphic loading instruction reduce the potential for human error. Ergonomically placed automatic sliding door with foot pedal allows hand-free loading and the L.E.D indicator lets the users to monitor the sterilization cycle even from a distance.